CRS Gold DFM Equine Probiotics for Horses
We use and highly recommend this product!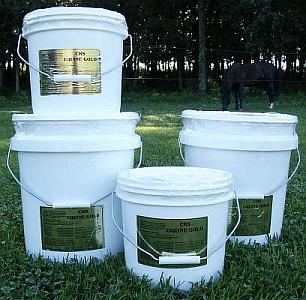 ** Order from our New Site **
Order Here!



CRS Gold DFM is a nutritional supplement for all classes of equine feed. It contains only beneficial ingredients that occur naturally in the horse's digestive system. The creators of CRS Gold DFM believe that in order to have a beautiful horse on the outside, you must first have a healthy horse on the inside. CRS Gold DFM Equine Probiotics help your horse become healthy, inside and out!

Your horse has 24 hours to digest the feed it takes in. If the feed cannot be broken down and utilized, it passes through the animal and is wasted. Specific types of bacteria are needed for the digestive process to take place so that the body may absorb the nutrition to maintain health and wellness. Probiotics are simply, "live" beneficial bacteria that work in the digestive tract. CRS Gold DFM is designed to enhance performance through increased feed utilization and to improve overall health.

You can help your horse fight against disturbances and boost their immune system by feeding CRS Gold DFM on a regular basis. As your horse uses feed more efficiently, less grain will be needed.

CRS Gold DFM is micro-encapsulated to allow beneficial bacteria the opportunity to colonize in the different digestive sites as needed. This allows this product to remain active at temperatures up to 200 degrees so that it can be mixed with feed at the mill if desired.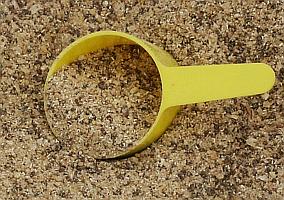 Dosage: Top Dress feed with 1 oz. per day for 10 days,
then 1/2 oz. thereafter.


---
Shelf Life: 2 years, remains effective up to 200 degrees.
Contains: Yeast Culture, Dried Soy Meal, Rice Bran Hulls, Saccharomyces Cerevisiae, Dried Molasses, Dried Aspergillus Oryzae Fermentation Extract, Dried Aspergillus Niger Fermentation Extract, Dried Bacillus Subtilis Fermentation Product, Dried Lactobacillus Acidophilus Fermentation Product, Dried Enterococcus Faecium Fermentation Product and Dried Bifidobacterium Thermophilum Fermentation Product.
Total Colony Forming Units: 807 Billion
Enzymes Available: Lipase, Protease Hemicellulase, Phytase, Cellulase Amylase, Pectinase Beta Glucanase

---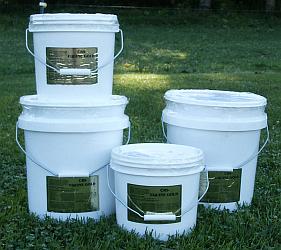 Dosage: Top Dress feed with 1 oz. per day for 10 days
then 1/2 oz. thereafter. Available in 10 lb. and 25 lb. pails.

** Order from our New Site **
Order Here!


---
Join us on FaceBook!